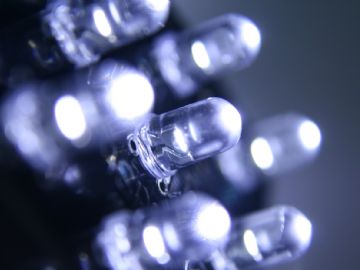 LED lighting
The top six benefits of LED Lighting are:
LED products are lead and mercury-free, which contribute to environmental sustainability.
These fixtures can last longer than incandescent lamps, of up to 50,000-70,000 hours.
Due to its long-lasting life, costs are saved also on maintenance and related issues since they don't have to be changed as frequently.
LED lights perform better than traditional alternatives in low temperatures, allowing for wider span of usage.
These lights have an extremely low UV and IR, which helps the environment.
One of the main benefits is energy saving; these lights consume less electricity than traditional forms of lighting.
* Source: Construction Weekly
Posted: 07/08/2014 at 16:27