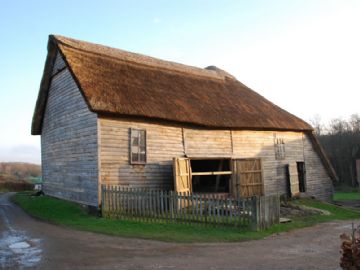 Wardsbrook Concert Hall: Restoration of a Tudor barn dating back 1550
Whilst most barns and outbuildings are being converted to residential premises Magnus Spence had the dedication and vision to renovate his 16th Century barn in East Sussex and put it to good use. His great friend, well-known architect Ptolemy Dean lives close by and will be known by many as the historic buildings adviser on the Restoration programmes on BBC2. There could be no better person to help Magnus and ensure that the barn kept its integrity.
Magnus approached sympathetic builders and craftsman to help him realise his dream. To handle the electrical installation he approached us at B&K Electrical who have already worked for him in other period buildings.
We worked closely with the designers and the Spence family to achieve a discreet installation that subtly enhances the building when used at night.
Wardsbrook has three aims: to engage people in the wonderful world of music and song; to enjoy the barn in its true glory; and to make a significant contribution to the community.
We at B&K are proud to have been involved in this project For further information about the concerts to be held at Wardsbrook please
click here
.
Posted: 07/08/2014 at 16:31